» Gladiator Blades of Fury «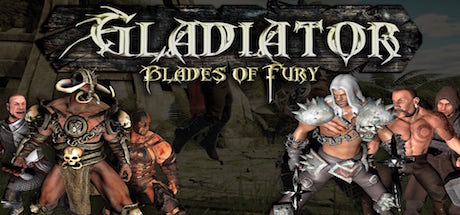 «Gladiator: Blades of Fury», es un juego de lucha, acción y combate, cuerpo a cuerpo ambientado en la época medieval, los jugadores podrán jugar como gladiador de cuatro clanes diferentes, los asesinos, los bárbaros, los enanos y los caballeros. Cada uno de los héroes son únicos y tienen sus propias armas habilidades y estilo de lucha.
En el modo torneo pon a prueba tus habilidades, reclama el trofeo final, para ser coronado gladiador campeón.
El modo coincidencia rápida te permite jugar y practicar  un juego de ritmo vertiginoso para perfeccionar tus habilidades.
Características :
cuatro clanes combatientes, los bárbaros, los asesinos, los enanos y los caballeros.
siete entornos para elegir.
los jugadores pueden elegir hasta 20 héroes con diferentes habilidades.
gráficos impresionantes.
tres niveles de dificultad y dos modos de juego diferentes.
posibilidad de realizar combinaciones con las armas y movimientos en cámara lenta para luchar y ganar el torneo.
compatible con el modo multijugador.